Dubai; a city engulfed in its own charm and beauty is among the top places to visit. The eclectic combination of sand and water with gleaming skyscrapers touching the skies, dozens of shopping centers plus recreational facilities has transformed the place into something right out of a sci-fi movie. It's no surprise that the metropolis enjoys being in the list to house Guinness World Records office and has more or less 60 world records in the archives.
Honoring Dubai's wacky side, this article highlights some of the most extraordinary yet interesting and refreshing activities you should definitely try. Massage treatments, buffet dinner competitions and totally thrilling sport activities that only intransigent adventurers can counter are sure to keep timid residents and visitors happy. Let's find out what you're good at and test your mettle.
Try Flavored/Standard Camel Milk
Apart from customary goat or cow milk, one thing you should try is plain or flavored milk available at almost all departmental stores. You'll find the taste a bit salty but quite indulging and very healthy especially for growing kids. Still, drinking it regularly is something no one especially off travelers would like.
Sighting Dates & Gold ATMs
If you're wondering what to do in Dubai that's something not mundane, look for date trees found easily all across the terrain loaded with date fruits! What's more fun is actually rip and eat them fresh, the taste is something worthy you won't find even in the best packed or tinned dates. Next, everyone knows how ATM machine works and their usual appearance but ever encounter a machine with actual gold in it? If not, then you probably won't anywhere else except for Dubai on the observation deck of Burj Khalifa. It shows how the city and its residents love gold!
AC Bus Stop!
Being a desert city, climate here is quite arid and it gets extremely hot by midday so travelling on feet even if you need to go down a block is out of question. Fully air-conditioned bus stops are so tranquilizing that you can wait for a local transport all day long. The concept is spreading slowly in Asian regions such as India while they're eminent in Europe countries. Though you don't have to wait that long, kill time by enjoying fruit juice or slurping ice-cream for ultimate fun.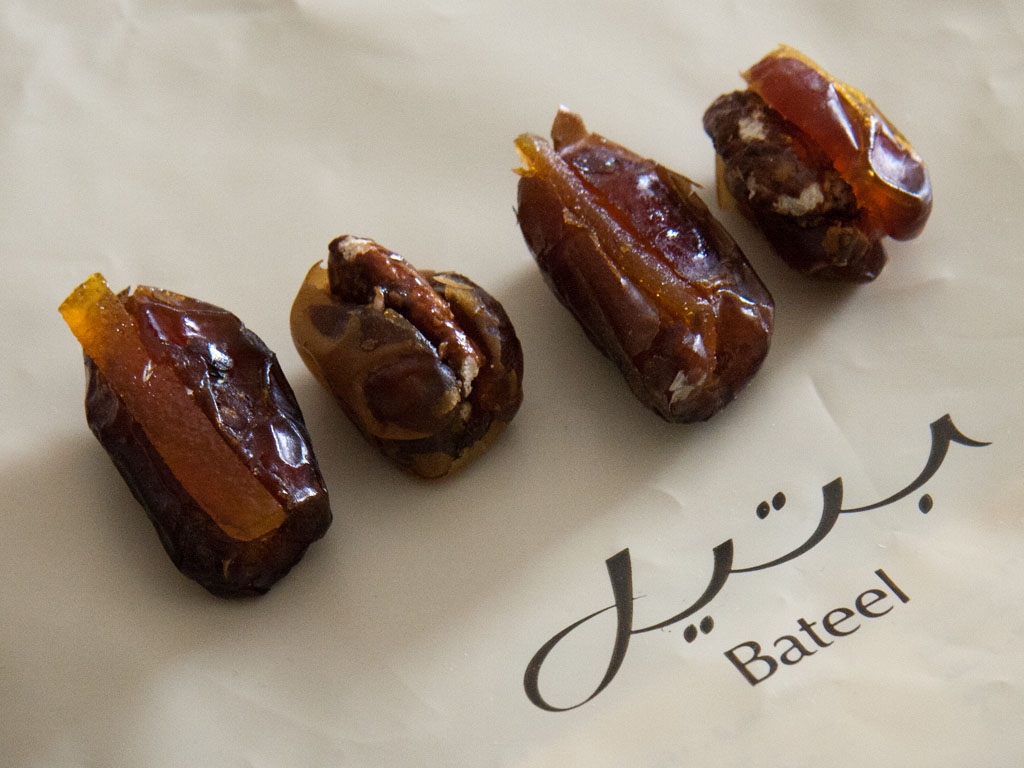 Bateel Dates
You must've tasted usual dates but if possible, try Bateel dates! Even those who don't like to eat this fruit must try Bateel as they're a specialty of Saudi Arabia coated in chocolates, nuts and different flavors that melt in mouth.
Buy Attar
Attar is an Arabic word for fragrance which is extracted from pure natural products like herbs and flowers devoid of alcohol. Deira souks in Dubai and many shopping malls have the best attar shops with many different varieties and price. Essence is truly long lasting and unique which surpasses typical perfumes. Keep in mind that fragrance tends to be strong so don't apply more than one or two drop.
Foliage Fond
At every corner, you'll find beautiful flowers, trees and neat shrubbery adding exquisiteness to the city. Almost every building especially high-rises have foliage grown all around them. Be sure to notice and appreciate nature!
Do try a few or all the above mentioned things to enjoy Dubai like never before!