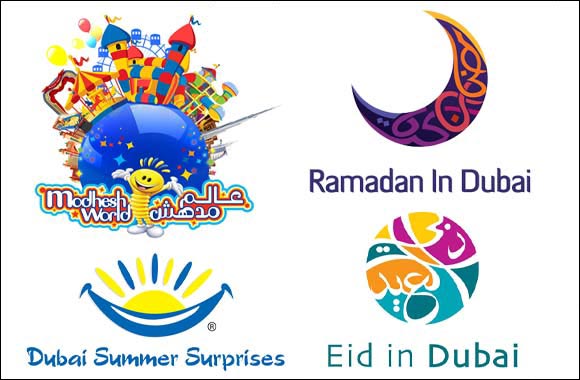 Having considered the importance of economic diversification, Dubai struggled hard to reduce its dependency from oil export. To accomplish this aim, State Government has not only invested money to provide business center facilities, but also designed flexible tax free business and trade policies to attract entrepreneurs across the world. After earning good revenue from business travelers, Government authorities like DTCM (The Department of Tourism and Commerce Marketing) and DFRE (Dubai Festivals and Retail Establishment) worked together to make this city a perfect year-round tourism destination for all. Their strategic efforts enabled this city to cater accommodation and leisure and entertainment needs of tourists choosing it for holidaying.
However, winter is believed to be the best season to plan a vacation trip to this Middle Eastern City, you could not ignore visiting this city during the summer season, after watching grand promotions of exciting summer events. DTCM and DFRE closely worked to organize a vast variety of events and indoor entertainment activities like shopping-festivals, concerts and competitions to offer endless fun and leisure to amuse everyone living and visiting here.
After receiving huge positive response from the audience for Dubai summer festival 2014, organizers are looking forward to double the excitement and fun to attract more tourists, especially from Gulf countries like Oman and Saudi Arabia. They have planned several fun filled events with grand prizes for the winners to excite tourists to participate in their favourite activity.
Dubai Foundation for festivals is actively making promotions in Dubai, to publicize the emirate's image as the gateway of enormous fun packed destination to visit during summer. Activities and festivities are planned after considering the occurrence of major Holy month of Ramadan and religious festivals of Eid.
How Dubai summer festival will attract more regional tourists in 2015?
After observing the great interest of regional audience to attend this festival during previous years, DTCM and DFRE have planned multiple exciting activities starting from June and continue till September. Major festivities include:
Ramadan in Dubai (19June-17July) offers social, cultural and community events
Eid in Dubai i.e. Eid Al Fitr (18 July to 22 July) include a series of Layali Concert, fireworks on the beach and JBR during Eid day vacations
Modesh World (9 July-29 August) expected to be the biggest-ever edition based on theme "Every Step is a New Adventure".
Dubai Summer Surprises (23 July-5 September) centerpiece of event calendar famous for fun activities like concerts, international cartoon stage shows.
Eid in Dubai – Eid Al Adha the concluding event of summer festivals featuring Arabian Nights including fun activities from puppet shows and fireworks to mall events.
After organizing such fun packed exciting indoor activities during scorching temperatures of summer, Dubai is expected to receive millions of tourists not only from Gulf countries but other countries across the world.